A chronological history of my:
Jade Green / Grey 1992 Trans Am Convertible
Page 7
And now for something completely different.
If you remember from page 1 or 2, the hacks that made my first y-pipe did a less then stellar job. I've been wanting to redo it since then. I figured I would get to it eventually. I've also had some UMI Performance sub-frame connectors sitting in the shop for about two years now. Installing those would require a new y-pipe as well.
I kind of decided in my mind I wouldn't build a y-pipe until I got some long tube headers. I really didn't want to spend the money of the Hawk's Stainless-works headers, and assumed that in 6 years someone would come out with a cheaper solution. Well that never happened. So I finally bit the bullet and got some.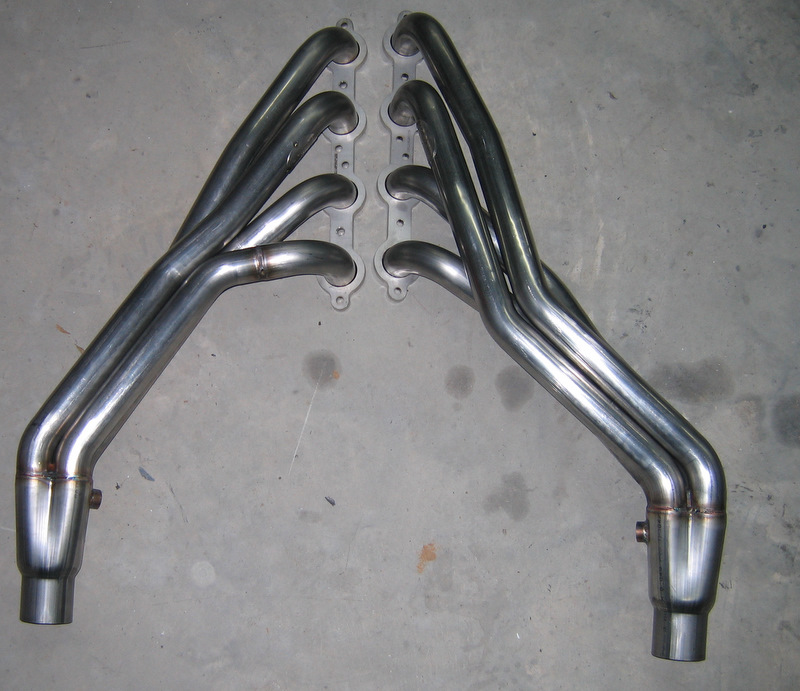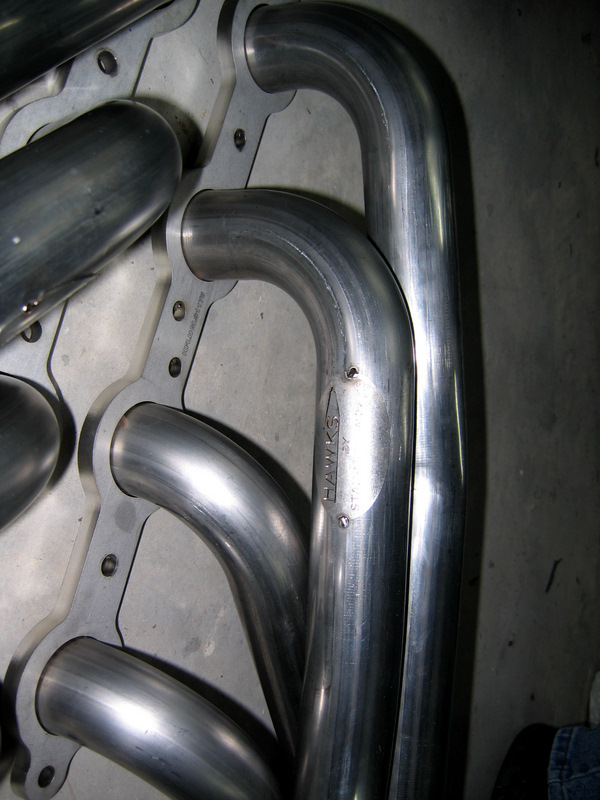 Really gorgeous headers in full stainless steel. Purchased the 1.75" version with 2.5" collectors. I also purchased Hawk's new y-pipe transmission crossmember. I had to modify the bolt hole slots in order to use it with my Spohn engine crossmember, but here it is painted and installed.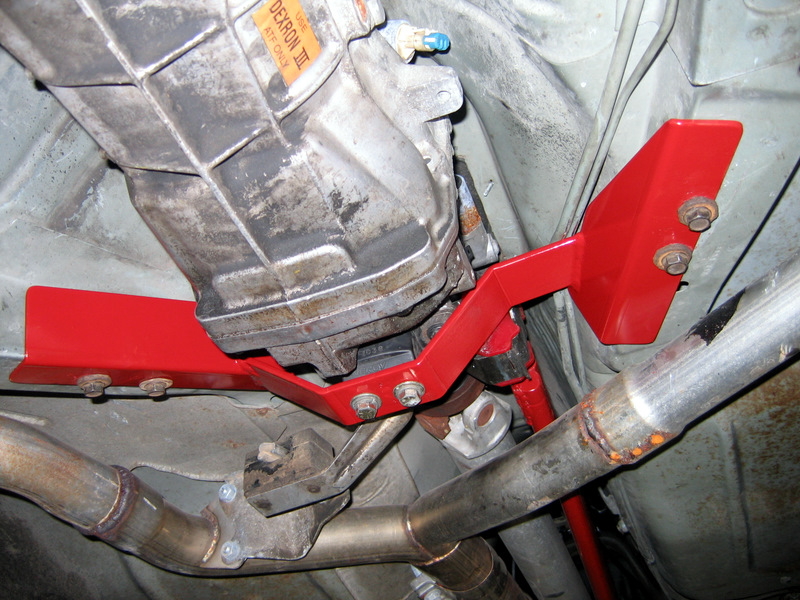 Got the old y-pipe and manifolds out of the way. A lot of room that about to get filled.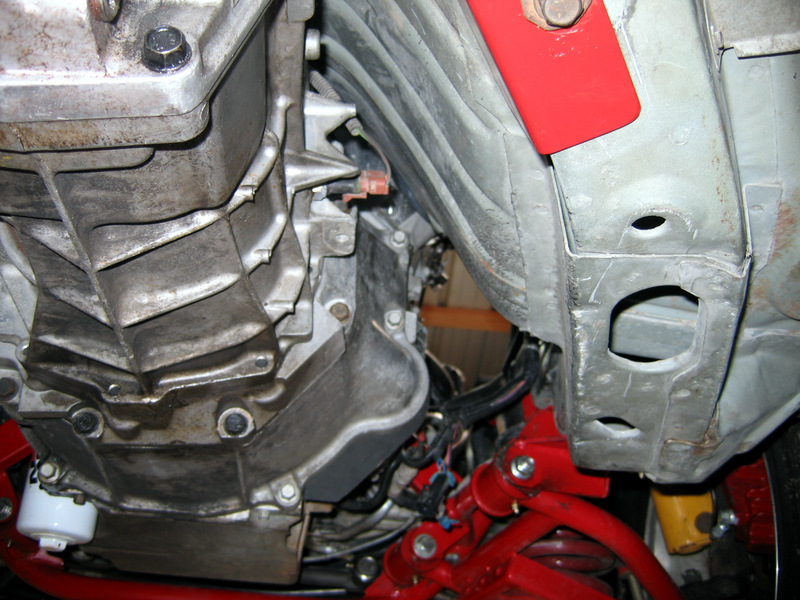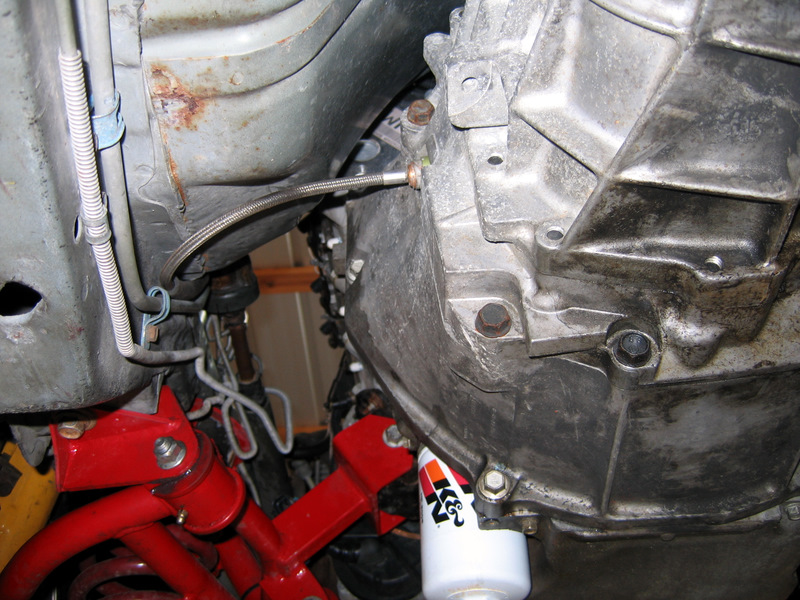 With the lift, I was able to slide the headers in from the bottom with no issues. Everything fit just right, no issues.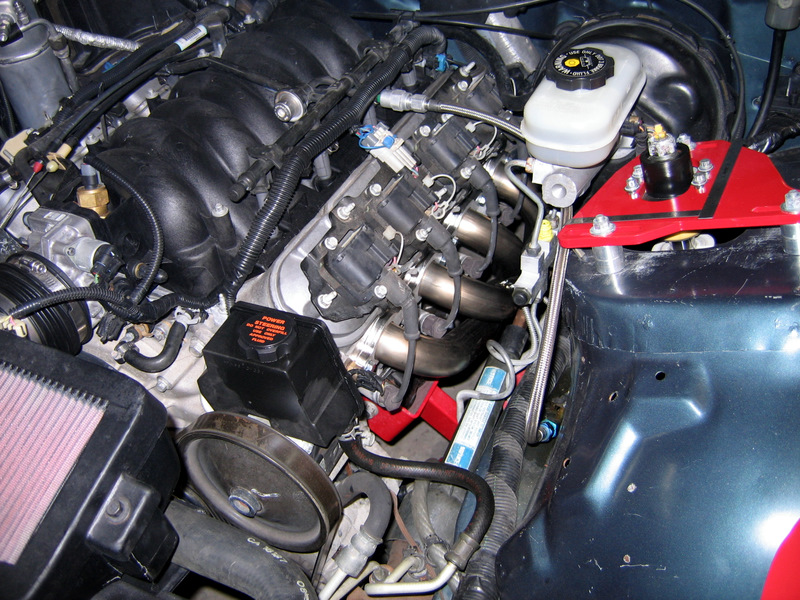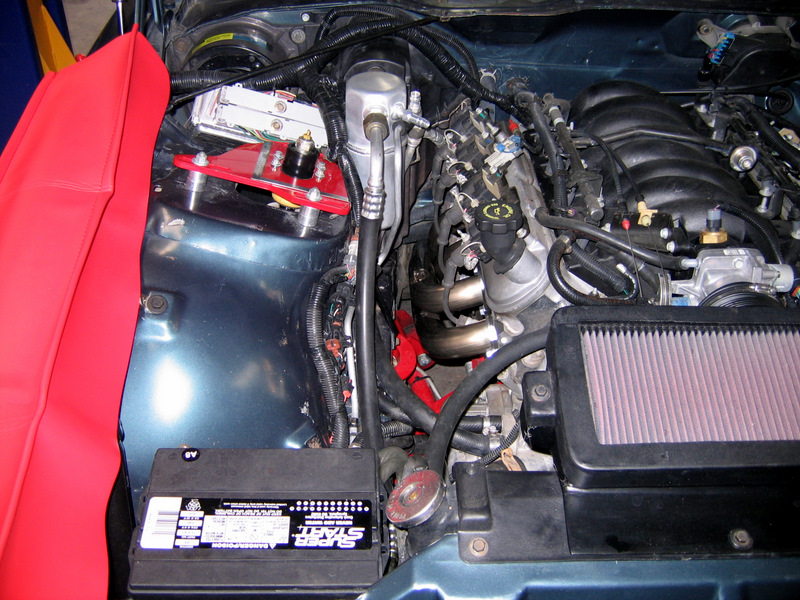 No construction shots of the y-pipe as my welding skills are still improving. So only shots of it after I smoothed it out and painted it. Basically I got some 180 pieces of 2.5", and some straight pieces of 2.5" and 3". I laid it all out cutting everything to just the right angles and butt welded everything together. Turned out quite well for my first time and with the lifted transmission crossmember, I don't think I lost much ground clearance from the old pipe.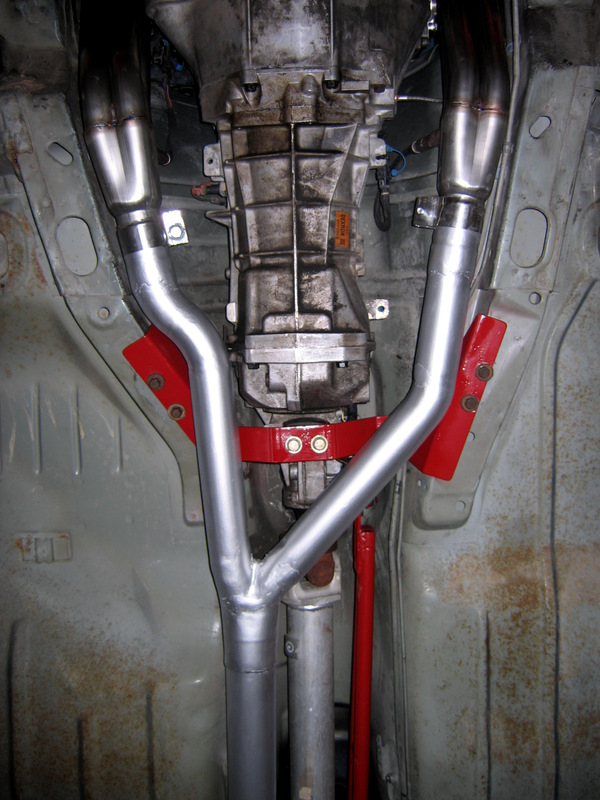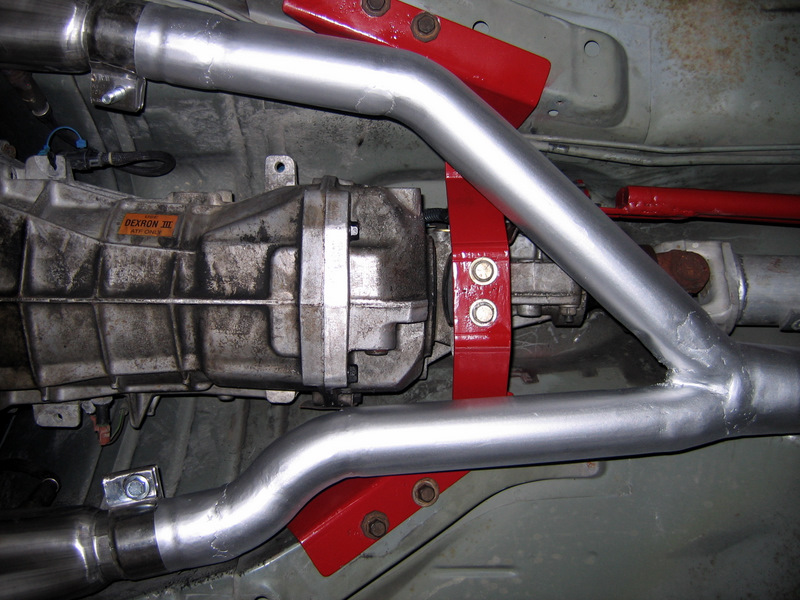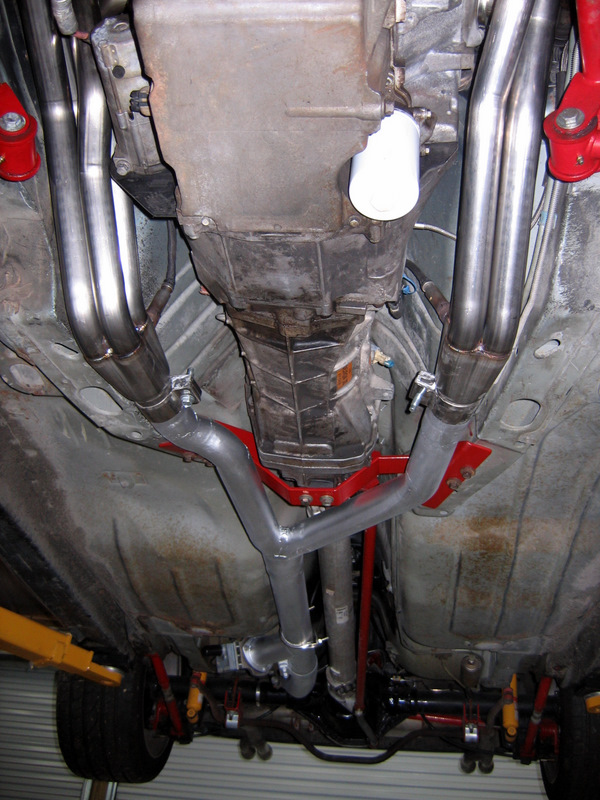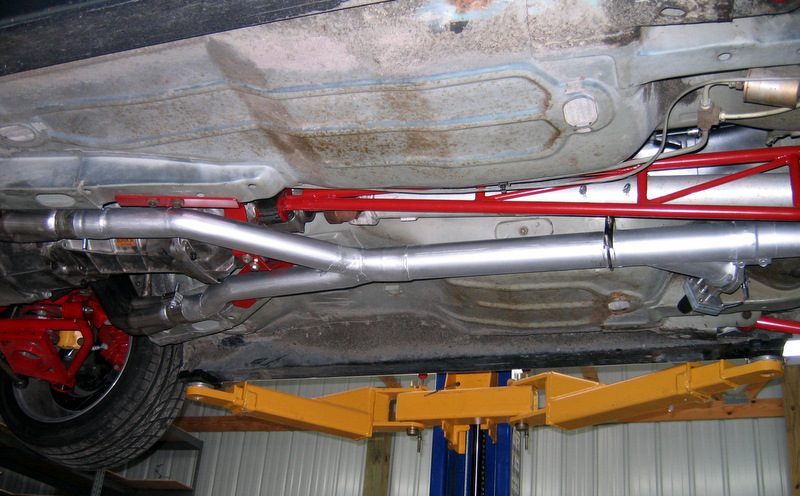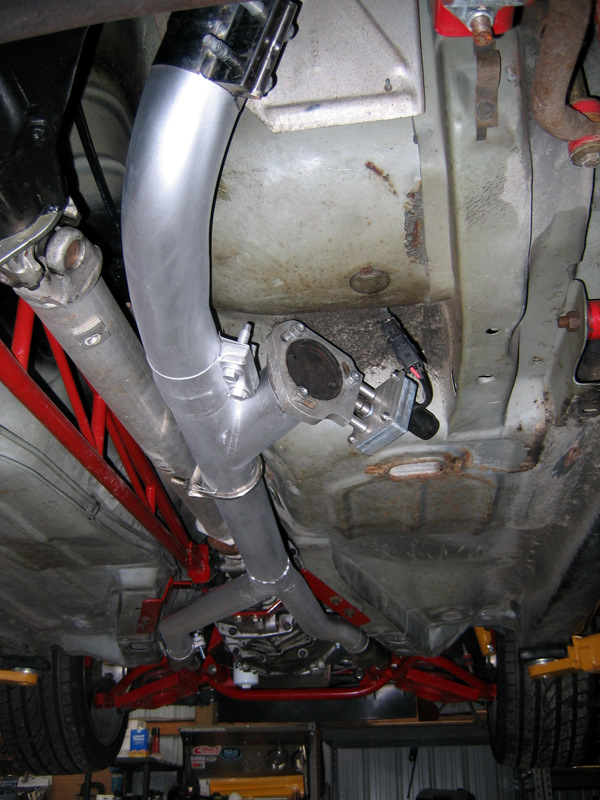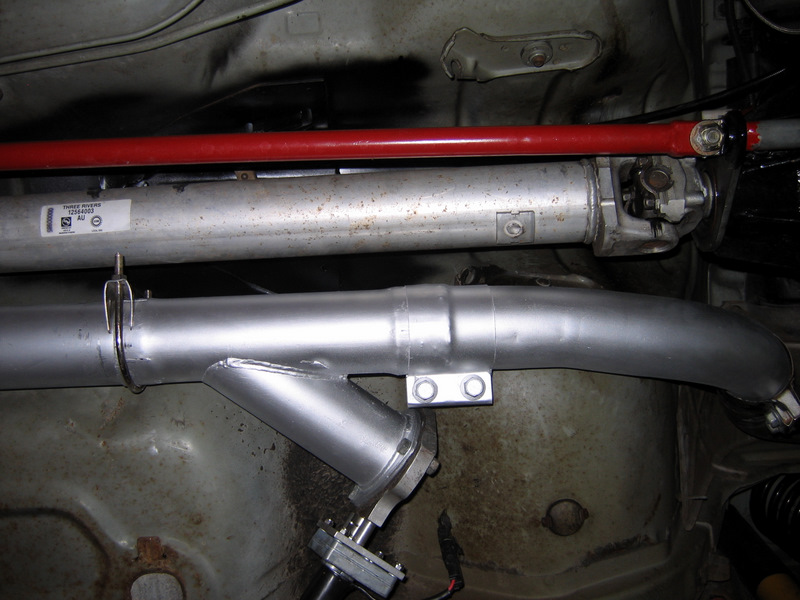 With that out of the way, it was time to install the sub-frame connectors. The car was loaded on blocks for the initial welding, I used the lift to finish it off. I also wound up cleaning up the underside of the car and painting it a semi-gloss black. I'll finish out the back of the car when I drop the gas tank to fix my fuel sender. The UMI connectors fit the convertible perfectly with just a few modifications to the stock braces on the passenger side.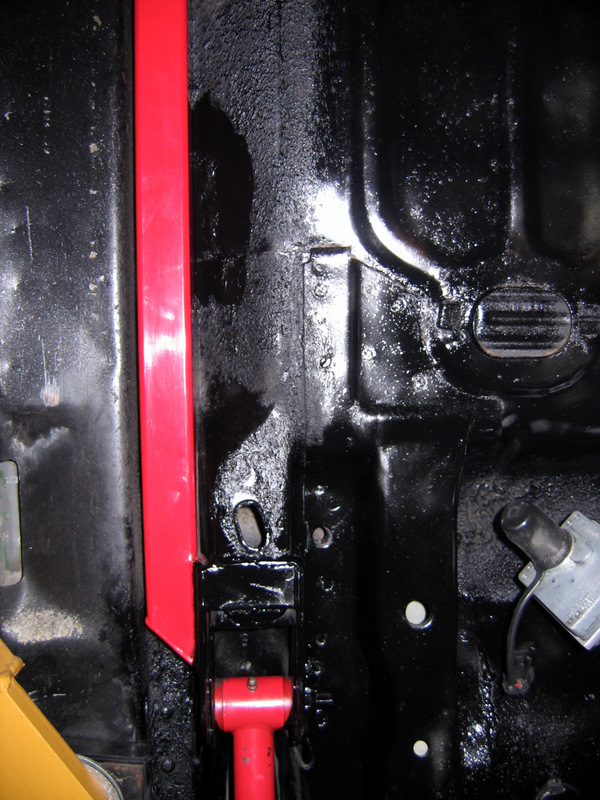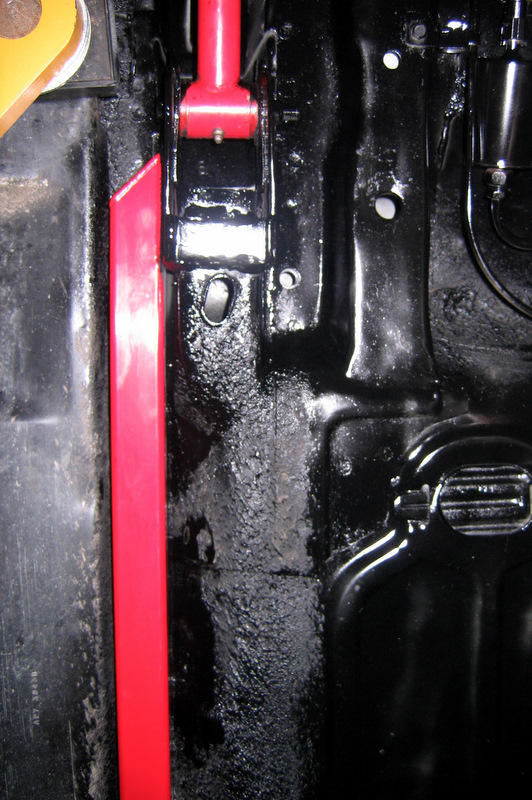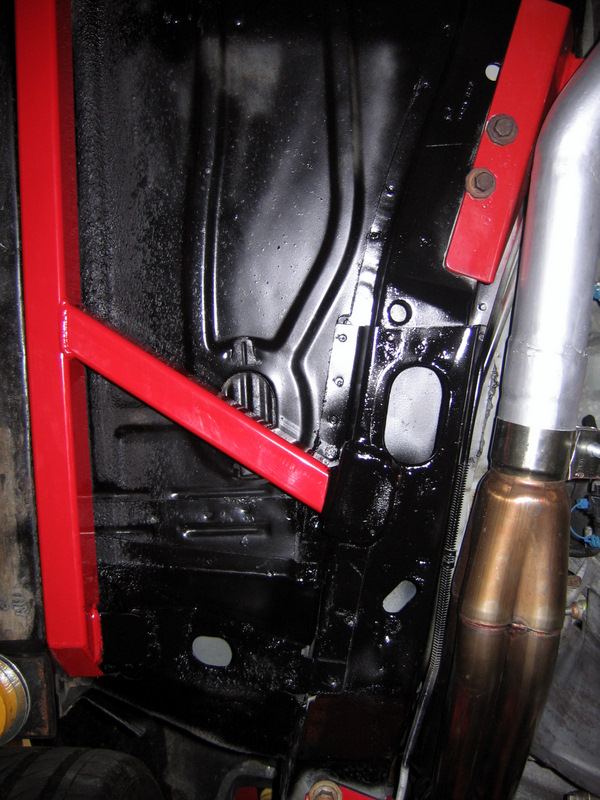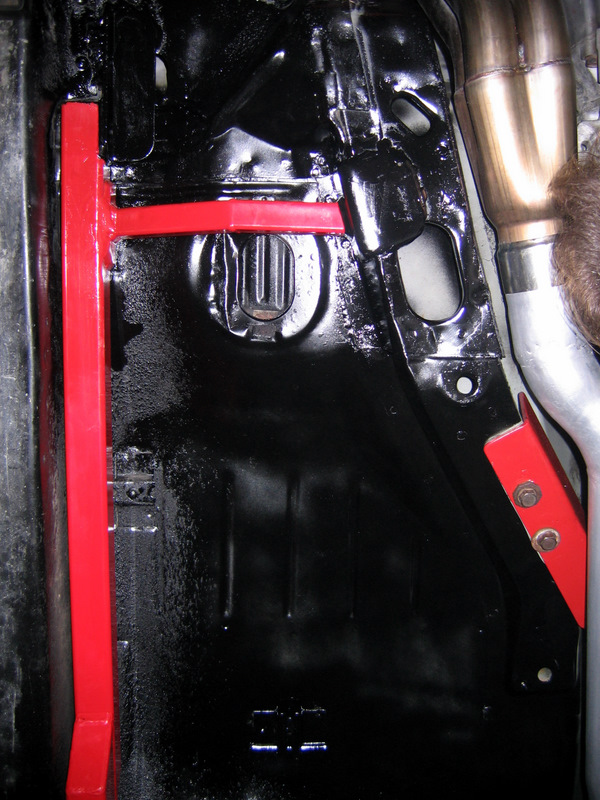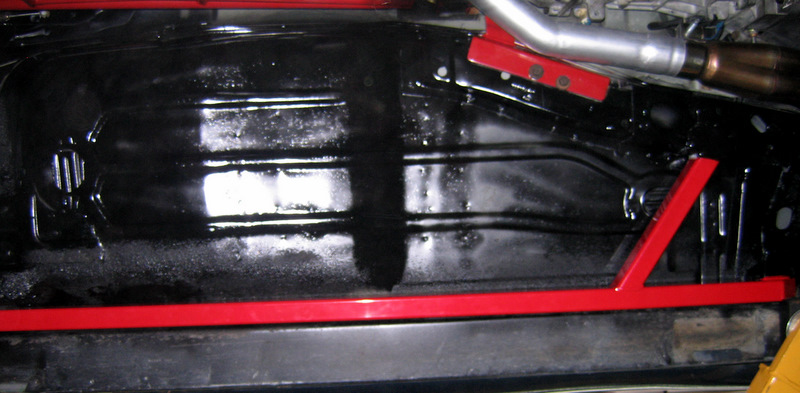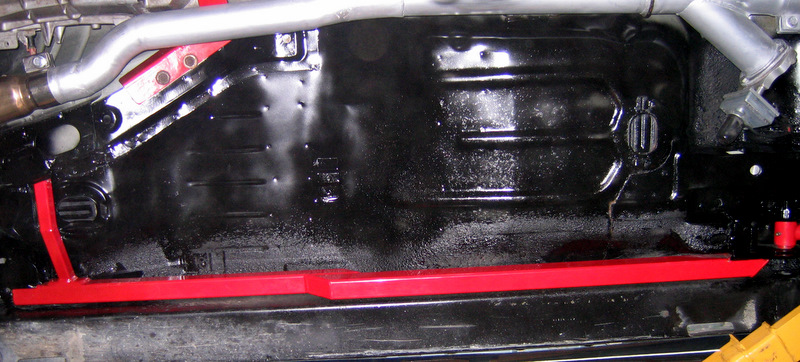 Here's a full shot of the front and rear underside of the car as it sits now. Maybe too much red? Naw, looks cool to me.